What do your results mean?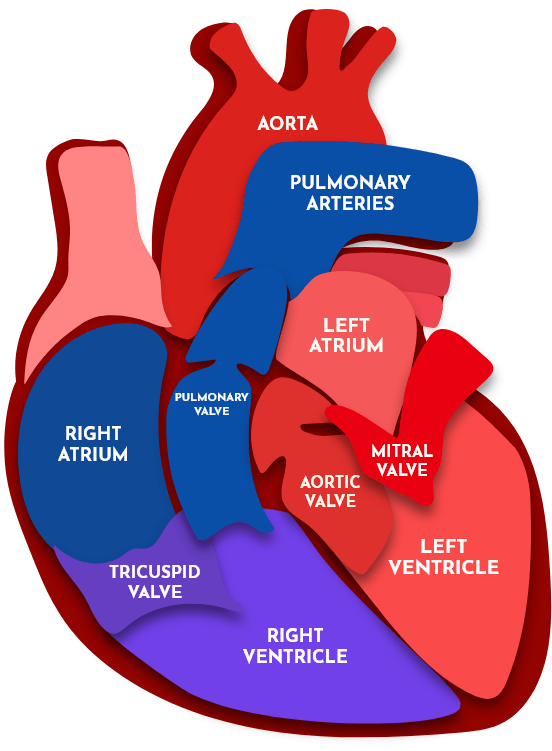 This interactive diagram of the heart explains the anatomy assessed during your scan.
The heart is a muscular pump, with two filling chambers (atria) and two pumping chambers (ventricles) all separated by four valves. Blood enters the right side of the heart (the right atrium) via the body's large veins – the superior and inferior vena cava. The blood descends through the tricuspid valve into the right sided pumping chamber (the right ventricle), where it passes through the pulmonary valve into the lungs to collect oxygen. The blood returns from the lungs into the left atrium, where it descends through the mitral valve into the left ventricle. The left ventricle is the most powerful chamber, and is responsible for pumping blood through the aortic valve into the body's largest blood vessel – the aorta – and off around the body to where it is needed.